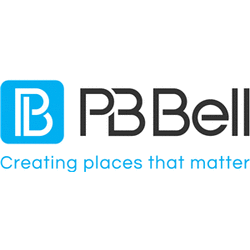 P.B. Bell Companies
Technical Project Manager
Scottsdale, AZ
Founded in 1976, P.B. Bell is one of the longest tenured multifamily management companies in the Phoenix MSA. At P.B. Bell, everything we do is guided by our core values: Get Creative, Act with Integrity, Be Accountable, Show You Care and Enjoy the Ride. For more than 40 years, these qualities have defined our culture and continue to be celebrated.
The team members of P.B. Bell are the best of the best and we are devoted to training our teams to be the best in the industry. Our team members stay with us and grow with us, and no matter their role, they never let operations out of their sight. At P.B. Bell we dont just say our team members are our most valuable asset, we show it by offering comprehensive training and career development for all employees.
At the end of the day, we are passionate about what we do, and we enjoy the ride.
Job Summary
We are looking for an Technical Project Manager with strong personal attributes to join the P.B. Bell team In our Scottsdale Corporate Office. We offer competitive pay, bonuses and benefits, a professional working environment and great growth potential.
Manage planning, communication, prioritizing and scheduling of technology projects to ensure completion on time and in budget for multi-family management and new development.
Responsible for projects that include technology hardware and software deployments, upgrades and new software roll outs, change management, user acceptance, and supporting network administration.
Bachelor's degree preferably in computer science, information systems or equivalent certificates and work experience in a closely related field.
Experience in project management and its applications; background in technology, information management, business intelligence, data mining.
Multi-family residential management background and Yardi software experience preferred.
Outstanding written and visual communication skills; use logic and analysis to solve problems; classify, compute and tabulate data and information following a prescribed plan; meticulous attention to detail; exercise judgment, decisiveness and creativity in situations involving a variety of duties subject to frequent change; prioritize competing requests for service.
56912017
56912017