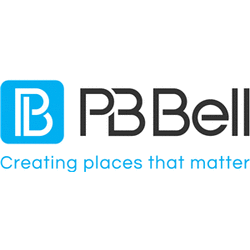 P.B. Bell Companies
Maintenance Technician
Chandler, AZ
Founded in 1976, P.B. Bell is one of the longest tenured multifamily management companies in the Phoenix MSA. At P.B. Bell, everything we do is guided by our core values: Get Creative, Act with Integrity, Be Accountable, Show You Care and Enjoy the Ride. For more than 45 years, these qualities have defined our culture and continue to be celebrated.
The team members of P.B. Bell are the best of the best and we are devoted to training our teams to be the best in the industry. Our team members stay with us and grow with us, and no matter their role, they never let operations out of their sight. At P.B. Bell we dont just say our team members are our most valuable asset, we show it by offering comprehensive training and career development for all employees.
At the end of the day, we are passionate about what we do, and we enjoy the ride.
Job Description
The Maintenance Technician position is available at Reflections at Gila Springs, a 160-unit apartment community located in Chandler. This position is responsible for completing tasks so the property meets all safety and appearance standards. In addition, this position ensures that all apartments, buildings, equipment and amenities are maintained in good working order. The Maintenance Technician position also prepares vacant apartments for new residents and responds to resident service requests in a timely manner while demonstrating a high level of customer service at all times. The position is full-time. In addition, the candidate must be able to work nights, weekends and holidays for on-call emergency maintenance requests. Excellent salary and benefits, including paid time off, insurance and 401(k) plans.
Requirements
Must have basic knowledge in all areas of maintenance including plumbing, air-conditioning, electrical and general repairs.
Bilingual preferred
Must be able to take service calls (some of which may be after hours, on weekends or holidays)
Must have a complete set of tools
Must be customer service orientated
P.B. Bell is an Equal Opportunity employer and supports a drug-free work environment through pre-employment drug testing. For Additional information regarding employment with P.B. Bell, please email Human Resources at HRadmin@pbbell.com
58540287
58540287