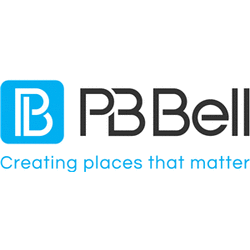 P.B. Bell Companies
Community Manager
Phoenix, AZ
We are looking for a talented Community Manager with strong personal attributes to help us showcase an apartment community located in Phoenix. We offer competitive pay, bonuses and benefits, a professional working environment and great growth potential.
Our mission at the P.B. Bell Companies is to be the leading provider of multi-family housing services to the Arizona market. We strive to provide quality and value to our customers through a creative and ethical approach in the management of our portfolio. To be the best, the P.B. Bell Companies will emphasize a well-trained, experienced work force which is customer service oriented.
Position Summary
The Full-Time Community Manager position is available at Via 21 apartment community located in Phoenix. The Community Manager is responsible for hiring, training, motivating, evaluating and supervising on-site employees. The position will maintain excellent resident communications to insure resident retention. The position will be responsible for overseeing the leasing programs to prospective residents, processing applications and scheduling of move-ins. The position will mediate resident issues, plan resident functions, be involved in negotiating vendor pricing and overseeing vendor services. The position will manage supplies and parts inventories including overseeing the ordering of all supplies/parts and processing supplies/parts invoices. The position will be responsible for maintaining current information on competitors. The position will oversee all property maintenance programs.
Skills/Requirements
Must have at least 1 year of apartment property management experience
Excellent communication, organizational and leadership skills necessary
Excellent computer skills required
Yardi experience preferred
Must act in a respectful, courteous, and professional manner at all times
Must be customer service oriented
Bilingual preferred
69066154
69066154